It has been a crazy week!
Full of beautiful, gorgeous lovely snow
falling perfectly, softly
sugaring my world into a Winter Wonderland.
In the last week or so we've gotten rain, freezing rain, sleet and so much snow.
Record low temps were set in my area.
This latest bought of winter knocked out the electricity during the night and I was jolted awake to the crash of pine tree limbs breaking under the weight of the heavy snow and falling down, one onto the roof of my house!
At one point it was 45 degrees in my kitchen!
The next day the kitchen faucet wouldn't work. I always dial down the thermostat at night to 58. Our 100+ yr old house is rather drafty and definitely does not have much insulation which is no match for that polar vortex north wind. The kitchen gets especially cold, being an add on, and only having 1 heat vent for a big 20x20' room. So I turned the heat way up and opened up the cupboards were the pipes are to let the warm air at them.
Later in the day the cold water would come out but not the hot. Then in the evening I came into the kitchen and noticed the sound of running water -- uh oh!
And also a weird funky smell -- double uh oh!
Then I notice the dishwasher is steaming even though it is not on, not running. I check inside and sure enough there's hot water flowing into the bottom of the dishwasher and because I've opened the door the water starts to spill out onto the floor. Marvelous, eh?
So I try not to panic too much while flinging open all the cupboard in search of
a) something to catch the water leaking and
b) the valve to shut off the water.
And after some confusion and removing most of the cleaning products stored under the sink I was able to do that. Crisis averted. Quick thinking of me wasn't it?
In my former life I would've had my hubby to take care of these types of mishaps but now that I am a widow I did the next best thing which is to either google it or consult my daughter with the college degree or both! She suggested I check down in the creepy cellar to make sure there weren't any leaks or whatnot down there.
A handyman came over the next day but couldn't get the dishwasher out to investigate because the newest floor, a laminate wood floor, laid down on top of a linoleum floor made it impossible to get out unless it's removed from in front of the dishwasher. I decided that since the dishwasher was so old that instead of replacing it I would just do with out it and wash the dishes by hand. You have to do that anyways before you put the dishes in the dishwashers, then it takes a few hours to run, then the dishes still have to air dry. It seems like using a dishwasher just makes doing dishes longer and more complicated, doesn't it?
I sure do hope it doesn't ever get that cold here again.
And if that wasn't stressful enough, during all of it I was experiencing an awful pain in my lower left abdomen. At first I thought I had pulled a muscle during my fitness workout. But when it didn't go away and became increasingly more painful I concluded something else was going on.
Unfortunately, that was when Snowmageddon was starting so I couldn't leave the house!
As soon as the snow stopped and started to thaw a bit and my doctor's office opened again I was right there waiting.
I got a CT scan which is like riding a sled through a big donut.
I had been curious about what it would be like to get an MRI or a CT scan.
Those machines are pretty impressive aren't they?
First I had to drink 2 grande sized cups of contrast which tasted to me like very old flat Mountain Dew. Each swallow made me grimace but it wasn't the worst thing ever, by far. They give you over and hour to drink that stuff then call you back to take some blood and start an IV in your arm. The IV lady explained to me that they'd be injecting more contrast through the IV during the procedure and at that time I might experience a warm sensation in my neck, face or extremities and also, perhaps, an alarming feeling that I might have peed myself!
I thought, Oh my, really?
She went on to say that if I did get that sensation not be worried because that was a normal reaction to the feeling of the contrast running through your veins, into your kidneys and bladder. Later when I'm on the sled, in the donut, ready to get scanned the lady working the machine says the exact same thing again reminding me about the warm sensation I might feel. And sure enough, if those ladies hadn't mentioned it twice I would have thought for sure that I had an accident. So weird!
The scan showed I had a 4 mm kidney stone in my left ureter which is the vessel that connects your kidney to your bladder. Evidently, 5 mm is too big to pass through without getting stuck but 4 is ok. I picked up a prescription for Flomax which is a drug that makes the bladder vessels more elastic and have been waiting to pass it for the last several days using a strainer to catch it for analysis so we might know what caused it to prevent in the future.
Oddly enough, ever since hearing the news I've been feeling increasingly better. I'm still not 100% but no where near as sore as I was feeling during those snowstorms. My doctor said to call back in 3-4 if I had not passed the stone.
I'm still surprised to know I have/had a kidney stone. I do drink a lot of water. I always get my 2-3 liters a day + I drink coffee in the morning and I like tea anytime. I know I must be doing something wrong and I better consult with my doctor to remedy it.
I've got stuff to do, fun to be had and adventures to go on!
On a positive note, my dear sweet beloved sister is treating us to
a San Francisco vacation for my 49th birthday!
Isn't she an angel?
I really am so blessed to have so many wonderful people in my life.
We are planning and figuring out all the places we want to see, shop, explore, eat and drink at including a side trip to Napa.
I've already started my
Pinterest board
about it if you want to check it out.
Here's what I'm obsessed with:
Ever since our Lovely Galentine's Day dinner at Ruby Tuesday I've been excited to add slices of fresh raw button mushrooms in my salad. That restaurant has such a nice salad bar and quite a diverse menu.
I absolutely LOVE mushrooms! Lately, I can't get enough of them!
I do believe they've added a new level of deliciousness to my favorite baby spring mix with shaved carrots, some cabbage, English cucumbers and some grated cheddar cheese.
What sort of veg do you like to add to your salad?
Art I've been admiring:
We got to tour the new exhibition of American artist, George Catlin at our local museum, Reynolda House, the restored mansion was built in 1917 by Katharine & R.J. Reynolds founder of the R.J. Reynolds Tobacco Company and turned into a museum of American art in the late 1960's.
It's the kind of place where you can get up close to the art, really get a feel for it and take a good look at every brush stroke. The first time I toured the museum I was amazed to be able to get up close and personal to a Remington sculpture, actually be able to walk around it, savor it with virtually no one around only the people in my small tour group.
I love to go there and stroll through the gardens, greenhouse, grounds & shops as well.
If you get the chance to go, I do recommend it.
Here's what is looks like from the back.
Landscaping, especially inviting steps like these always intrigue me.
Binge watching on Netflix: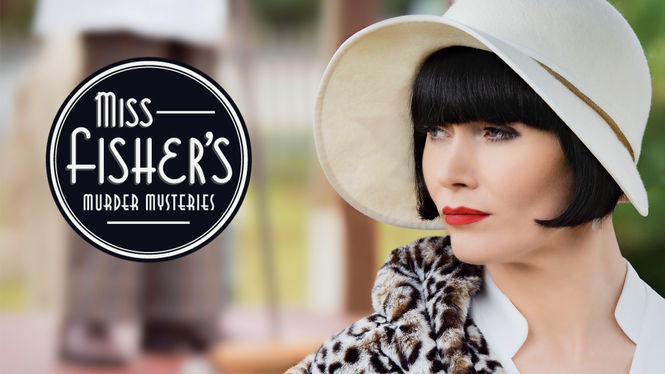 I've had the good fortune to stumble upon another fantastic TV show. This is an Australian show set in Melbourne, circa 1920, featuring the lovely Miss Fisher, who solves crimes with panache while bedecked in the most scrumptious fashions including hats, headdresses, feather, and furs.
I
She is so posh, clever, beguiling and just a wee bit sultry! It's such a fascinating show with good acting, fantastic set design, the music of the era as well as those costumes. It's my new favorite now that Agent Carter & Downton Abbey has ended. Can you even believe both of my Favorite shows had their season finales this week? Harrumph!
What a craaaaazeeee week!!